Triple-S Crystals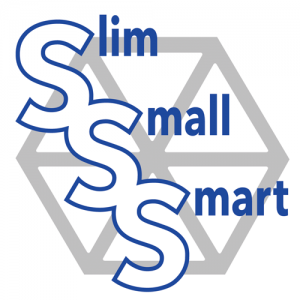 "Slim × Small × Smart" Crystal
(Triple-S Crystals)
Mobile devices such as smartphones are demanded to be more powerful and multifunctional to enhance user convenience, requiring their component to be downsized and low-profiled. Inevitably, the sizes, shapes, and specifications of wearable devices and smart cards under development also require parts mounted on them to be downsized and low-profiled.
"Slim×Small×Smart" Crystals (Triple-S Crystals) form a below-2016-size crystal device group expanding design possibilities under these circumstances.
New aspects such as newly-designed crystal chips, the mounting of crystal chips by a new process, and an optimized package design have enabled realization of a product of the world's smallest and thinnest class, that comes with similar or better performance than currently running products. In addition to downsized and low-profile products, we will continue to realize products that respond to various specifications including high functionality, high-frequency performance, high reliability and low power consumption, thereby contributing to the downsizing and the enhancement of functionality in various devices.