Message from the President
"Reliance" is the policy
we offer for all our customers worldwide.
Since our founding in 1959, we at Daishinku have always ensured customer trust worldwide by dedicating ourselves to offering products that satisfy needs for greater sophistication, under our three philosophies of "reliance" : "reliable people," "reliable product," and "reliable company." As a global quartz device manufacturer, we strive to help realize a next-generation electronic society that is more convenient and more comfortable to people, by developing crystal devices friendly to the global environment.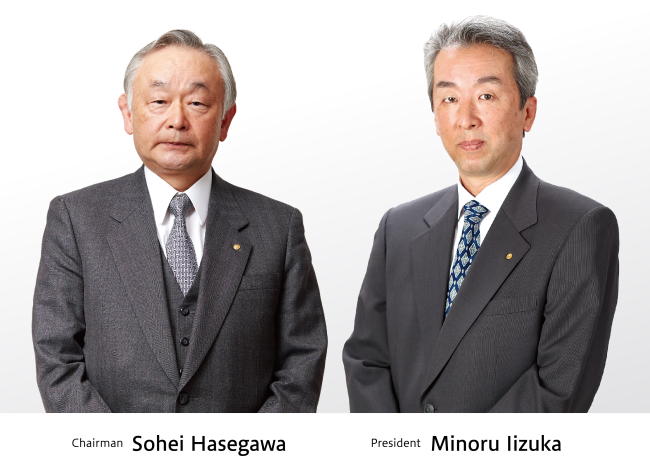 ~Farsighted Strategy and The Real Strength of Collaboration and Cooperation~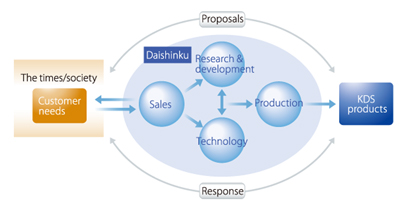 Daishinku offers far-sighted solutions by developing and manufacturing a variety of crystal devices that meet diversified market needs. Also, Daishinku has developed a system that enables cross-functional collaboration and cooperation by specialists from various departments, so that we can offer our high-quality quartz devices in a prompt and efficient manner. The reliability of our company is supported by our employees' capability to respond promptly and the synergy effects created by individual employees. The KDS brand is created and supported by people. The trust constantly developed by individual employees through daily tasks leads to greater reliance from our customers.
~The Wisdom of the Future~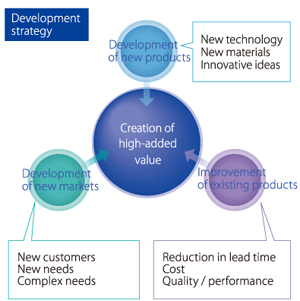 Daishiku has flexibly responded to the changing needs of society, with a market-oriented approach at its core. Our expert staffs actively engage in developing new products that satisfy market needs, based on their deep insight into the needs of consumers. We are working on the development of products that are in step with the times in a timely manner, ranging from smaller mobile terminals to next-generation industrial infrastructure represented by smart grids. We will continue to be committed to engaging in the research and development of high-quality quartz devices.
~Pursuit of Technology and Quality~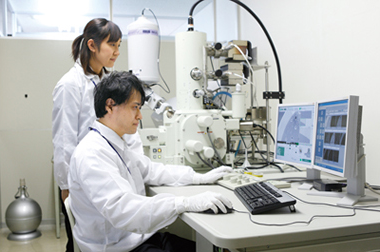 Quartz devices that play an invisible but important role inside digital equipment require delicate and high precision technology. Under the KDS brand, we have pursued the development of one-of-a-kind technology, through the perfect combination of craftsmanship, long developed through our leading role in the crystal device industry since our founding, and cutting-edge technology. We have also carried out thorough quality control, using state-of-the-art testing equipment and clean rooms installed at each factory. Daishinku's quality is approved by our acquisition of IATF16949 certification, an international standard for quality management systems for automobile electronics, as well as ISO 9001, an international standard for quality assurance.
~Integrated Capabilities~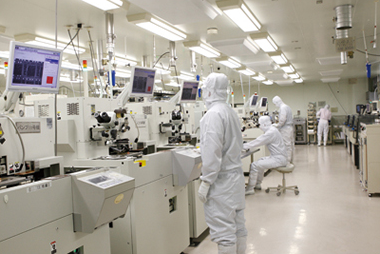 Based on our motto of "quality product, reasonable cost, and on-time delivery," we have established a highly efficient production system to ensure stable supply of crystal devices while maintaining high quality. Daishinku's integrated production system – from the development, cutting and polishing of synthetic quartz crystal to finished products – enables us to swiftly meet the needs of our customers worldwide. We will continue to support next-generation technologies as a leading quartz device manufacture that provides high market satisfaction in terms of quality, cost and delivery.